A carbon fiber composite body will protect the ART-XC mirror X-ray telescope of the Russian astrophysical space observatory Spektr-RG against temperature extremes.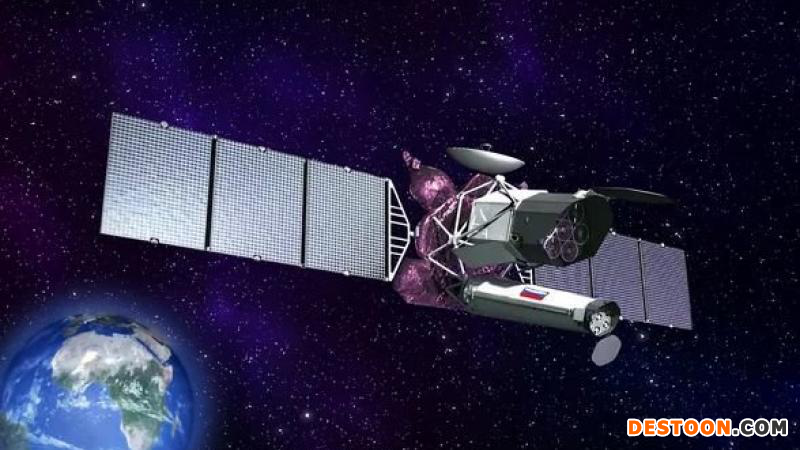 Composite structures of ORPE Technologiya will provide operational stability of Spektr-RG spacecraft equipment
To date the spacecraft completed a 100-day flight to its destination point in the orbit. At present, the scientific equipment of the space observatory is in the test phase, following which the main scientific program of the telescope will start.
The three-meter composite body produced by the specialists of ORPE Technologiya named after A.G.Romashin is to provide a specific sunshield for the mirror X-ray telescope and other high-precision equipment.
As a result of the specific orbital position of the Spektr-RG observatory (one of its sideboards will be under constant insolation, whereas the opposite one – in the shade), the spacecraft will be under uneven temperature loads. Thermostable composite materials will provide protection for the telescope and structural components of the astrophysical observatory to eliminate thermal deformation risks.
Oleg Evtushenko, Executive Director of Rostec State Corporation, said:
"ORPE Technologiya has half a century of experience in the development of innovative non-metallic materials and ranks among world's top 5 largest manufacturers of composites. As part of the Spektr-RG project, our specialists took up a challenge to make a rigid frame for the ART-XC telescope and to develop some other structural components of the spacecraft to withstand extreme operation conditions. The company has successfully met the challenge. By using a special technology, composite components were produced showing low weight, adequate strength and dimensional stability on intensive cooling and heating of the astrophysical observatory structure."
ORPE Technologiya has also produced some components of the Navigator platform for the Spektr-RG observatory. The platform was developed by NPO Lavochkin. The components made by ORPE Technologiya include a body frame, temperature control panels and radiator cooling panels of accumulator batteries.
Spektr-RG (Spectrum-Roentgen-Gamma) - is a Russian project with the participation of Germany. The project is aimed at creating the orbital astrophysical observatory to study the Universe in the X-ray region of electromagnetic spectrum. As opposed to currently available space vehicles with X-ray telescopes, the Spektr-RG spacecraft will enable detailed observations of the sky with record sensitivity. The space observatory is fitted with two telescopes: ART-XC (Space Research Institute of the Russian Academy of Science, Russia) and eROSITA (МРЕ, Germany). The research has been scheduled to be carried out within 6.5 years: 4 years – in the stars scanning mode and 2.5 years – in the mode of pointed observation of objects in the Universe.(来源:TECHNOLOGIYA)