The tunnel portal sliding gate with the large-sized wings produced by ORPE Technologiya named after A.G.Romashin is placed in operation in the Baikal railway tunnel of the East Siberian railway (section Delbichinda – Daban).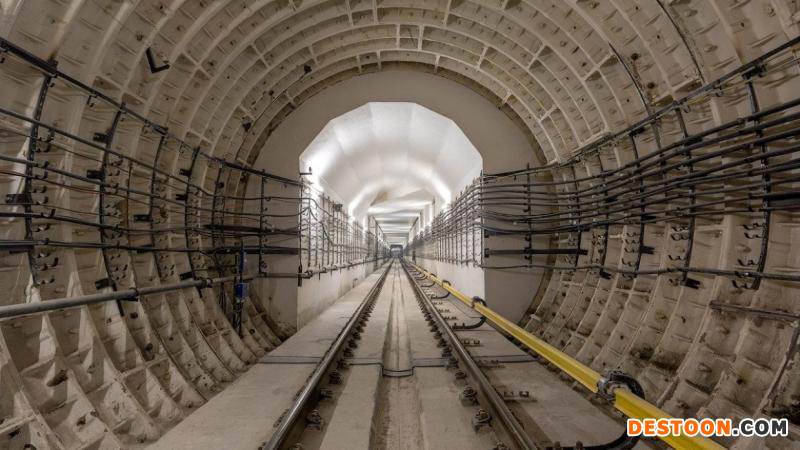 Strong and, at the same time, lightweight gate leaves from polymer composites will provide a stable microclimate in the engineering structure and the rolling stock safety.
In total, ORPE Technologiya has produced three sets of composite gate wings to the customer, Obukhov State Plant: two sets are for installation at the entrances to the tunnel, and one set is a backup. The large-sized constructions consisting of fiberglass skins and a special core material are sandwich panels 6.8 meters high and 3.2 meters wide. The weight of each wing is 850 kg, and yet in an emergency break-down of automatic equipment or a drive mechanism, it can be destroyed by a railway engine without damaging a railway train.
The main application of the gate is the protection of the tunnel from environmental hazards, increased humidity and low temperatures. One of the main problems solved by the specialists of ORPE Technologiya while producing the large-sized composite wings was to provide the balance between the predetermined stiffness of a gate leaf and the weight and strength characteristics of the product.
Tunnel portal sliding gate wings made with composite for the Baikal railway tunnel
The work on the production of the large-sized composite gate wings is not the first in the history of ORPE Technologiya. In 1998, the enterprise produced similar structures for the protection of the Severomuysky Tunnel of the Baikal-Amur Mainline.
Andrei Silkin, Director General of ORPE Technologiya said:"Compliance with the temperature and humidity parameters takes on particular importance to the railway infrastructure characterized by a great number of electronics. The composite gate provides the reliable protection of the tunnel and compliance with the railway safety requirements."
The Second Baikal Tunnel construction, which length exceeds 6.5 km, is carried out as a part of the target program "Modernization of the railway infrastructure of the Baikal-Amur and Trans-Siberian Mainlines in order to develop the carriage and traffic capacity". Thanks to the new tunnel, the track carrying capacity will be significantly increased: from 15 to 25 pairs of trains per day. Nowadays the readiness of the tunnel is 98% and it is planned to put the tunnel into operation in 2020.(来源:TECHNOLOGIYA)