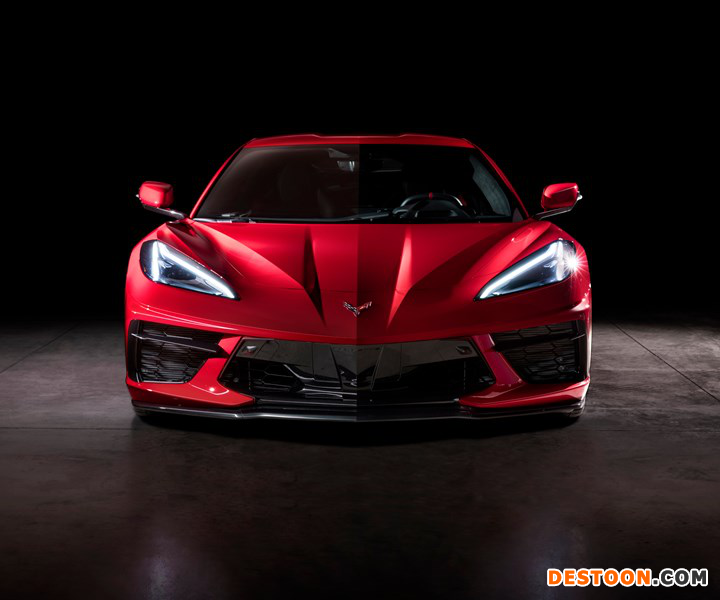 Vectorply's noncrimp carbon fiber fabrics and software were used in the development of the pultruded carbon fiber bumper beam for the 2020 Corvette Stingray.
Vectorply Corp. (Phenix City, Ala., U.S.) has announced that its carbon noncrimp fabrics are used in the pultruded carbon fiber bumper beam of General Motors Co.'s (Detroit, Mich., U.S.) 2020 mid-engine Chevrolet Corvette Stingray. The multi-hollow bumper beam is produced by Shape Corp. (Novi, Mich., U.S.) and has gained national attention since its debut in July 2019, recently winning a category award at the 2019 SPE Automotive Innovation Awards.
The first production model Corvettes will be available early 2020, but, according to Vectorply, development for the crucially important carbon bumper beam began many years ago. In 2014, Vectorply partnered with Shape Corp. to begin developing specialized carbon fabrics and laminate schedules for this vital part. Initially, Vectorply's sales and engineering teams assisted Shape Plastic and Composites Engineering Manager Toby Jacobson with dialing in the ideal fabrics for the curved pultrusion process. For this task, Jacobson, Shape's team members and Vectorply's staff turned to VectorLam, Vectorply's proprietary laminate analysis software.
Corvette pultruded bumper beam with Vectorply carbon fiber
According to the company, VectorLam provides a cloud-based, multi-platform compatible approach to classical laminate theory and helps customers achieve goals of stiffness, strength, weight and cost by enabling users to design laminates specific to their application.
According to Vectorply, the bumper beam provided a challenge for its engineering team and software, due to its complex structure dependent on multiple shear wall supports. Vectorply Senior Composite Engineer Molly Ditzler, P.E., tailored the software to provide the required recommendations and data for Shape.
"We took the profile of their bumper beam and modified VectorLam to analyze their section so they could narrow in on the optimum laminate," Ditzler says. "This was in the initial stages and Shape took it much further, including an FEA to verify the results."
Over time, several versions of advanced carbon fabrics were produced for testing and validation through the collaboration.
"Shape Corp. and GM's curved, pultruded bumper beam is a monumental accomplishment in the automotive and composite industries, and we are proud of the role that we played in the development and supply of specialty carbon fabrics for this groundbreaking application," says Trevor Humphrey, Vectorply president and interim CEO.(来源:Vectorply)